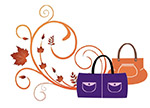 Thank You!
To Everyone Who Donated
During Our Nurses' Purse Raffle
The Winners
The Coos County Friends of Public Health held its 11th annual fall fundraiser—the Nurses' Purse Raffle!

The raffle winners were:
Coach Purse–Kelly Barnett
Furla Purse–Coast Community Health Center (Jonda Lorenson)
Golf Bag–Lori Stillwell
Ready-Set-Go Bag–Karen Nielsen
The real winners are those who will benefit from the contributions to the Nurses' Purse fund. The Nurses' Purse fund is used by public health nurses at Coos Health & Wellness to help families in need when they are faced with some overwhelming challenges. The Nurses' Purse fund has provided families with food, clothing, infant care, payment of medical bills for the uninsured, and much more… Continue to help CCFoPH raise the funds to continue this important project!
Thank You To Our Sponsors and Major Contributors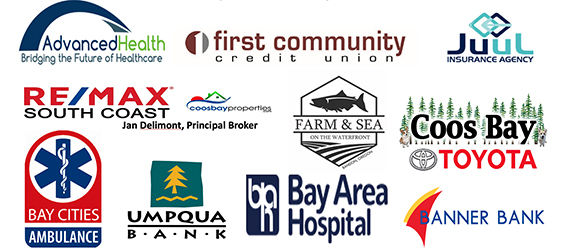 Advanced Health
Anonymous
Banner Bank
Bay Area Hospital
Bay Cities Ambulance
Caddy McKeown
Coos Bay Toyota
Farm and Sea, Bandon
First Community Credit Union
Frances Smith
Juul Insurance Agency
Looking Out Foundation
Lori Schmidt
Molly Ford
Margaret Melvin, Attorney
Margery Whitmer
RE/MAX South Coast – Jan Delimont
Umpqua Bank, Coos Bay & North Bend
Thank you Donors!
The following businesses and Individuals have provided gifts to be included in the Nurses' Purse bags:
To promote health in Coos County through enhancement of local public health services.
The Coos County Friends of Public Health (CCFoPH) is a non-profit 501c3 organization supporting services to people in our community through Coos Health & Wellness. These services include the promotion of healthy families through programs such as the WIC nutrition program, and Babies First! / Parents As Teachers home visiting services; clinic services such as immunizations, and reproductive health services; and educational projects and activities.
Purpose of the Friends of Public Health
To promote an understanding of the public health needs of communities in Coos County, including vulnerable populations, and the availability of services to address those needs;
To increase community collaboration to achieve public health goals and to provide public health services;
To encourage volunteer involvement in local public health activities;
To educate about public health issues; and
To generate resources in fulfillment of our mission. Membership dues, and individual and corporate donations sustain CCFoPH, and enable us to raise funds, and receive grants for projects and programs which are administered through Coos Health & Wellness.
Be a Friend of Coos County Public Health.
Your support through your dollars and volunteer time help us make a difference in the health of our
communities in Coos County.
Members can participate in public health events, support our public health program and be part of the
board and other important committees that support the work of the CCFoPH.
Members receive a quarterly newsletter to keep up to date on all that the Friends are doing.
Join Coos County Friends of Public Health
Members receive bulletins about important public health issues and events, through email and Facebook. As a member, you can learn about current public health issues and concerns.